Cathy Richardson Band at City Winery Chicago June 9 on sale now! TICKETS
Cathy and Anne Harris will be joining the Southwest Michigan Symphony Orchestra on June 17 for a special Summer of Love 50th Anniversary concert: The Psychedelic Orchestra. read more...
Project365: Cathy posts a song on YouTube every day in 2017.
Cathy sang with Jefferson Airplane at the GRAMMY Salute to Legends Concert on PBS' Great Performances October 14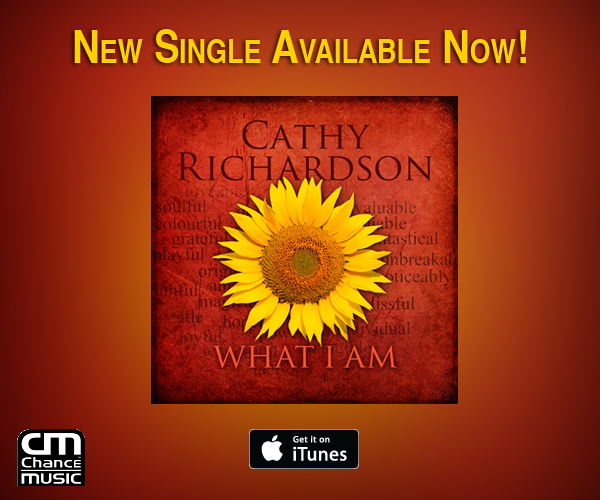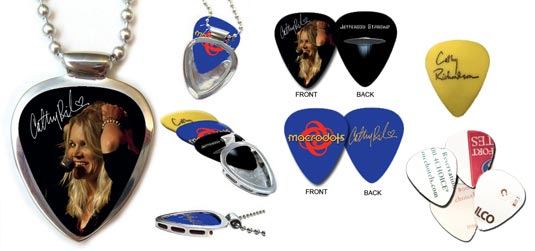 Order the new unisex CR Guitar Pick Pendant necklace from PICKBAY w/ 4 custom, collectable picks! Includes 1 full color two-sided Jefferson Starship/CR photo and signature pick, 1 full color two-sided Macrodots logo/CR signature pick, 1 classic yellow CR pick and a pick stamped from one of Cathy's actual hotel room keys on tour! You can request a hotel key pick from a specific show, if available, it's yours. All this for the unbelievably low price of $20! BUT WAIT... THERE'S MORE!
BONUS: You also get 3 gemstone perloid guitar picks, 1 clear protector pick, a velveteen polishing pouch and 24" ball chain.
AVAILABLE NOW!
More about the awesome PICKBAY pendant:
The shiny Stainless Steel PICKBAY pendant + guitar picks give the potential for unlimited looks
Holds 1 to 3 picks (depending on gauge)
Change picks easily - each pick gives a new look!
Most perfectly designed pick holder necklace period!
Cathy's on a 10 Country World Tour with Jefferson Starship, singing lead vocals and kicking some international ass! Click for tourdates.
Some recent press:
Cathy's back from her World Tour with Jefferson Starship with great reviews:
Some recent interviews:
Technorati - Interviews from the Edge
Cathy, here and elsewhere:
Cathy — solo and band, Tourdates!

Cathy recommends Hofner Guitars.
NOW AVAILABLE! — Delusions of Grandeur
If you want to be smart, you hang around with smart people, you live in a smart house, you listen to smart music, you eat smart sandwiches. And Cathy Richardson's Delusions of Grandeur will make you a genius.

Available now at MerchandiseBetty.com.